Last April, I spent a few days chasing a group of young, very fast skiers around the peaks of Aspen for a feature in SKI Magazine. They call themselves the Freaks, an ode to the late Hunter S. Thompson, and they are the latest iteration of Aspen's 40-year ski-gang history. Almost all of them grew up in the Roaring Fork Valley, including the three founders, Baker Boyd, Wiley Maple, and Sam Coffey. We skied powder and they welcomed me into their world in a way that made the story (this was thanks entirely to my friend Fielding Miller, a Freak himself, who vouched for me and allowed them to trust I wouldn't screw it up -- or, more importantly, slow them down too much).
I was a few hours away from filing my piece one morning in May, after staying up all night writing it, when I got a text from Boyd's mother. Coffey had died unexpectedly in Mexico of natural causes. I turned off my computer and stared into space for what felt like an hour. Coffey was just 29, one of the strongest amateur skiers in America and a beloved native son in Aspen, where he hoped to one day run for mayor.
I drove over for his memorial on, fittingly, Memorial Day. It was hard to listen to his loved ones' speeches, given the finality everyone was still grappling with, but among the many colorful stories one stood out. Maple told of how Coffey had quit his job the prior spring to travel and ski the Alps while grieving his father's death. Sam's time was more valuable than any amount of money he could earn, he told Maple, his childhood best friend. "I'll never get this time back."
The quote echoed through my head on my drive home. Nothing had ever sounded so true or rational. Weeks later, when I finally reopened my draft and updated it with Coffey's death, I included that quote at the end. I keep it in mind every day; I suspect I will forever.
Here's a link to the story as it ran in print: http://devononeil.com/Stories/Freaks%20PDF%20SKI.pdf
And here are a few shots from the reporting trip: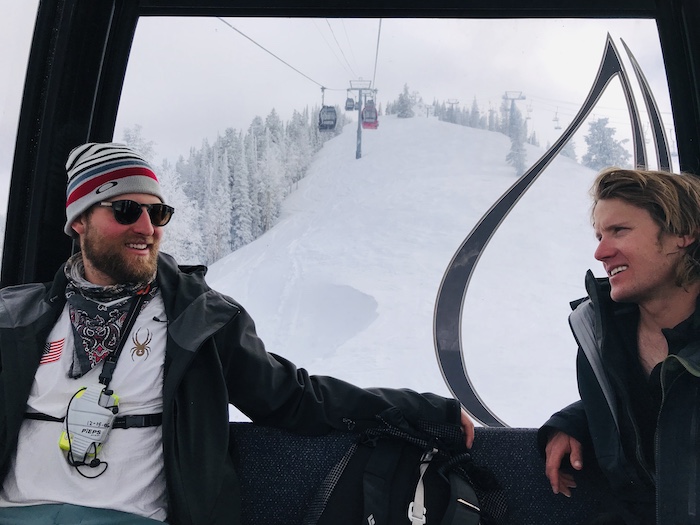 Maple and Boyd relaxing between runs on the Aspen gondola.
After a few runs inbounds on our first day, we headed to the backside of Aspen Mountain for fresher snow. Boyd rips through a fluffy stash en route to the road far below.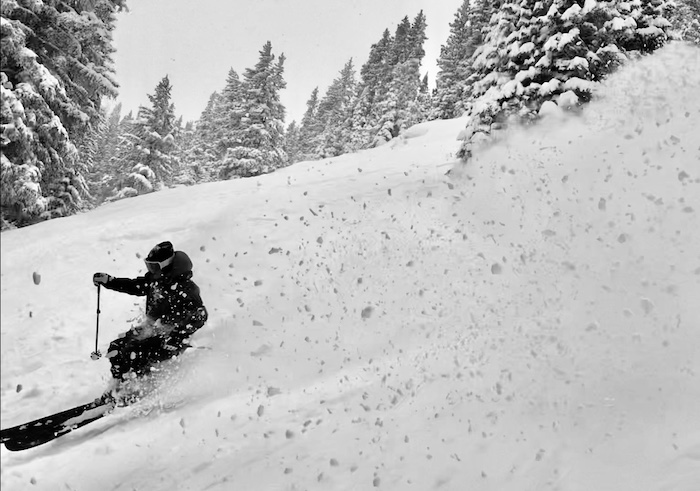 The snow was drier than usual for April.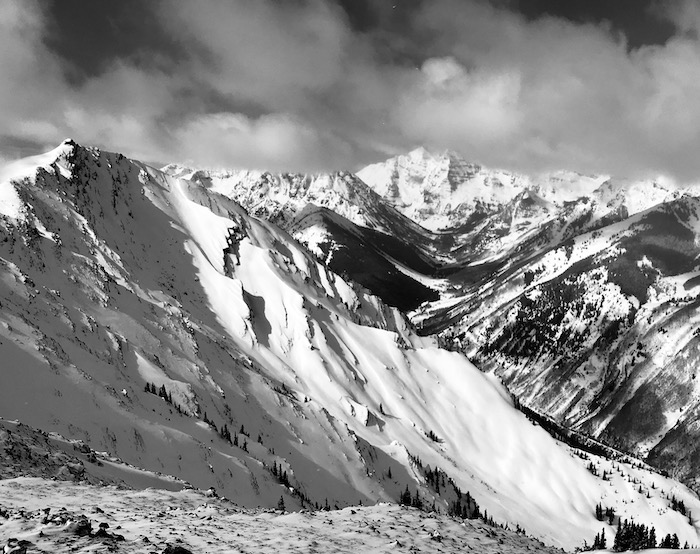 With Coffey back from a work trip to interior British Columbia, I joined the three founding Freaks for a jaunt out to Tonar Bowl from Aspen Highlands. Tonar is one of Aspen's most picturesque, easily accessed backcountry runs, and they knew it would be holding prime snow.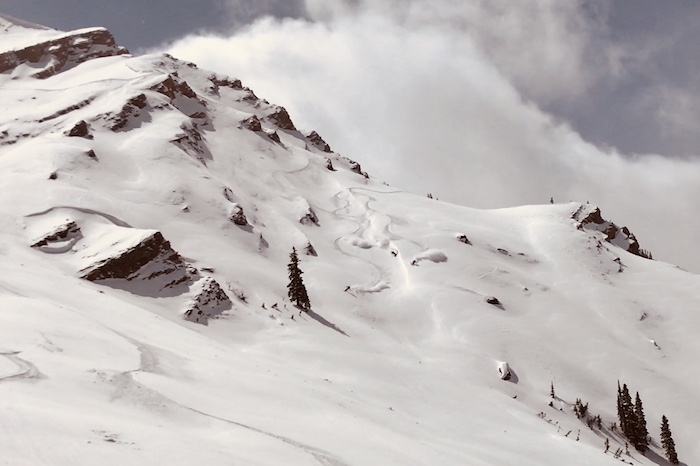 A screen grab from a video I shot of Coffey, Boyd, and Maple taking their last run as a trio down Tonar. You could tell how much they loved skiing together.